Dental cleaning

Periodontal Scaling

Gum treatments

Sealants

Oral Cancer Screenings

Dentures

Nightguards for TMJ or Bruxism

Tooth Whitening

Fillings

Bonding

Extractions

Dental Implants

Crowns

Bridges

Endodontics (Root Canal Therapy)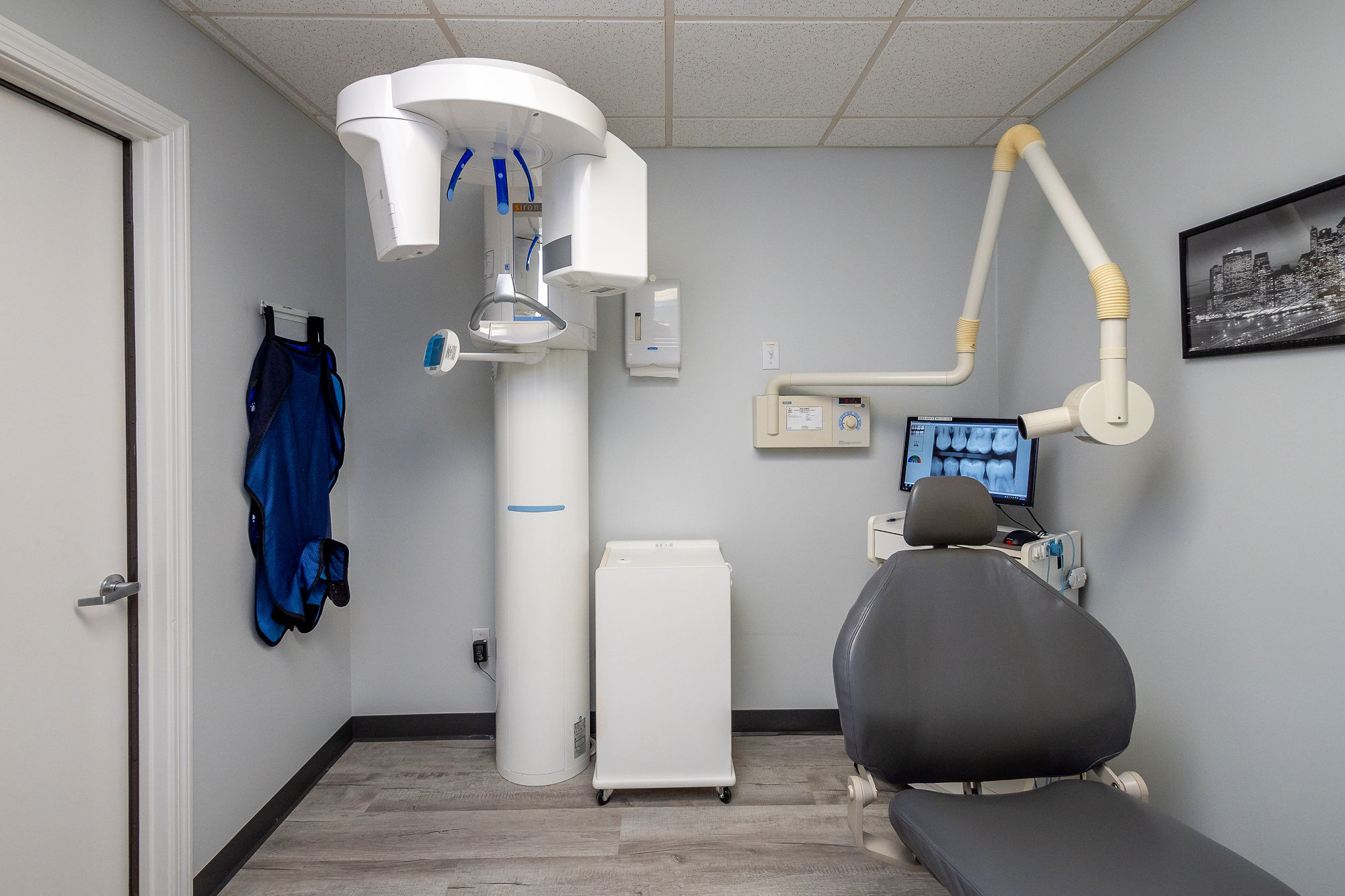 Sealants
Sealants are a protective barrier bonded to the chewing surface of a tooth.  It prevents bacteria from accumulating into tiny grooves on the surfaces of the teeth.  This does not eliminate the need for proper dental care, but is recognized as an effective and valuable asset in the prevention of tooth decay.  The application of sealants does not require anesthetic or drilling of the tooth. Talk to Dr. Spero or your hygienist to find out how sealants can benefit you or your child.
Endodontics
Experience little or no discomfort with Root Canal Therapy. 
When a tooth gets infected due to bacteria being present in a deep cavity, and it enters the nerve, the result is a painful condition referred to as a dental abscess.  A root canal is a the treatment used to clean out the infected tooth and save it from requiring extraction.  At times, injury or fracture of a tooth may also require a root canal, especially if the fracture results in the nerve being exposed to bacteria in the mouth.  Contrary to popular belief, most patients experience little to no discomfort during this procedure.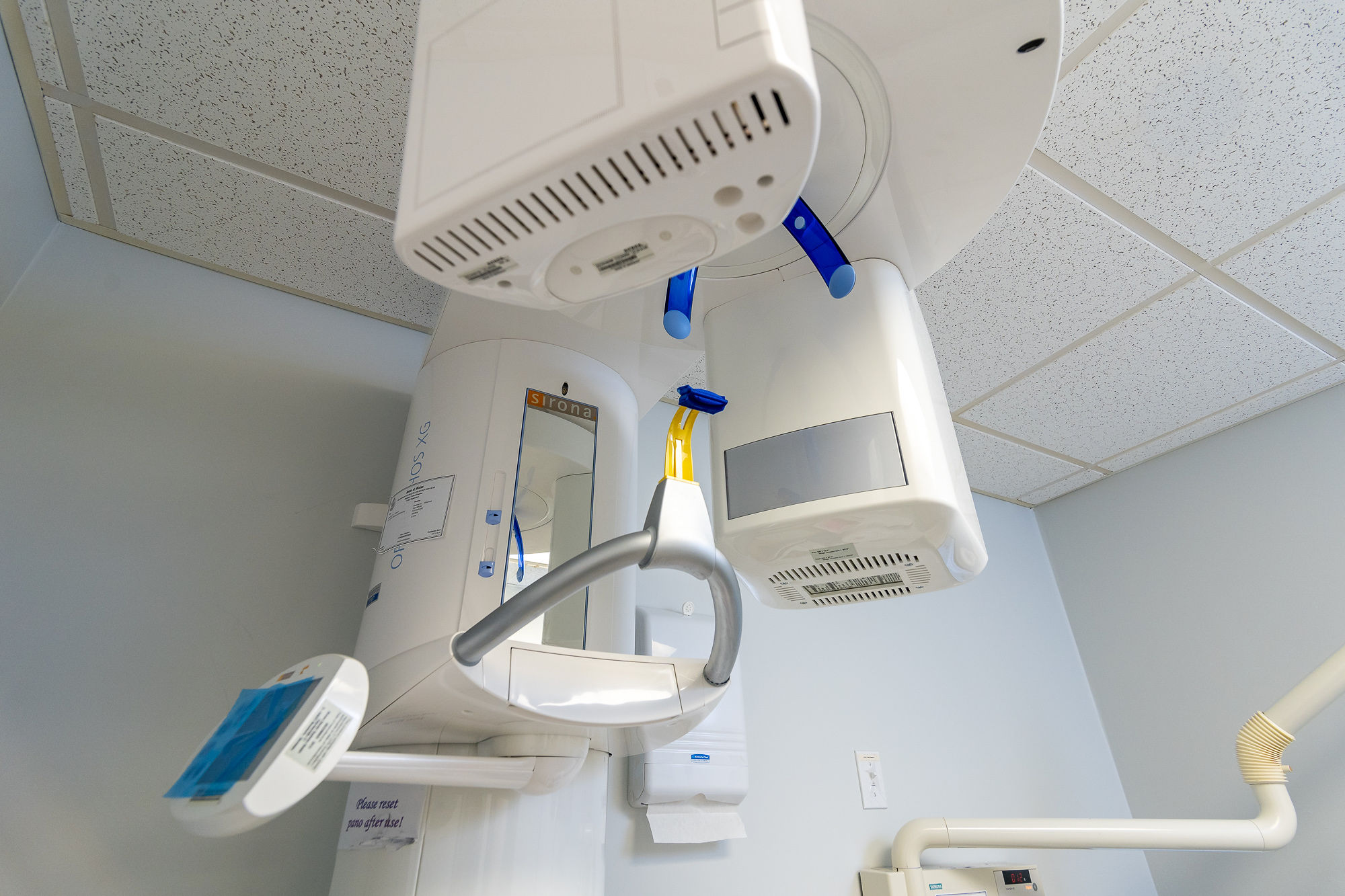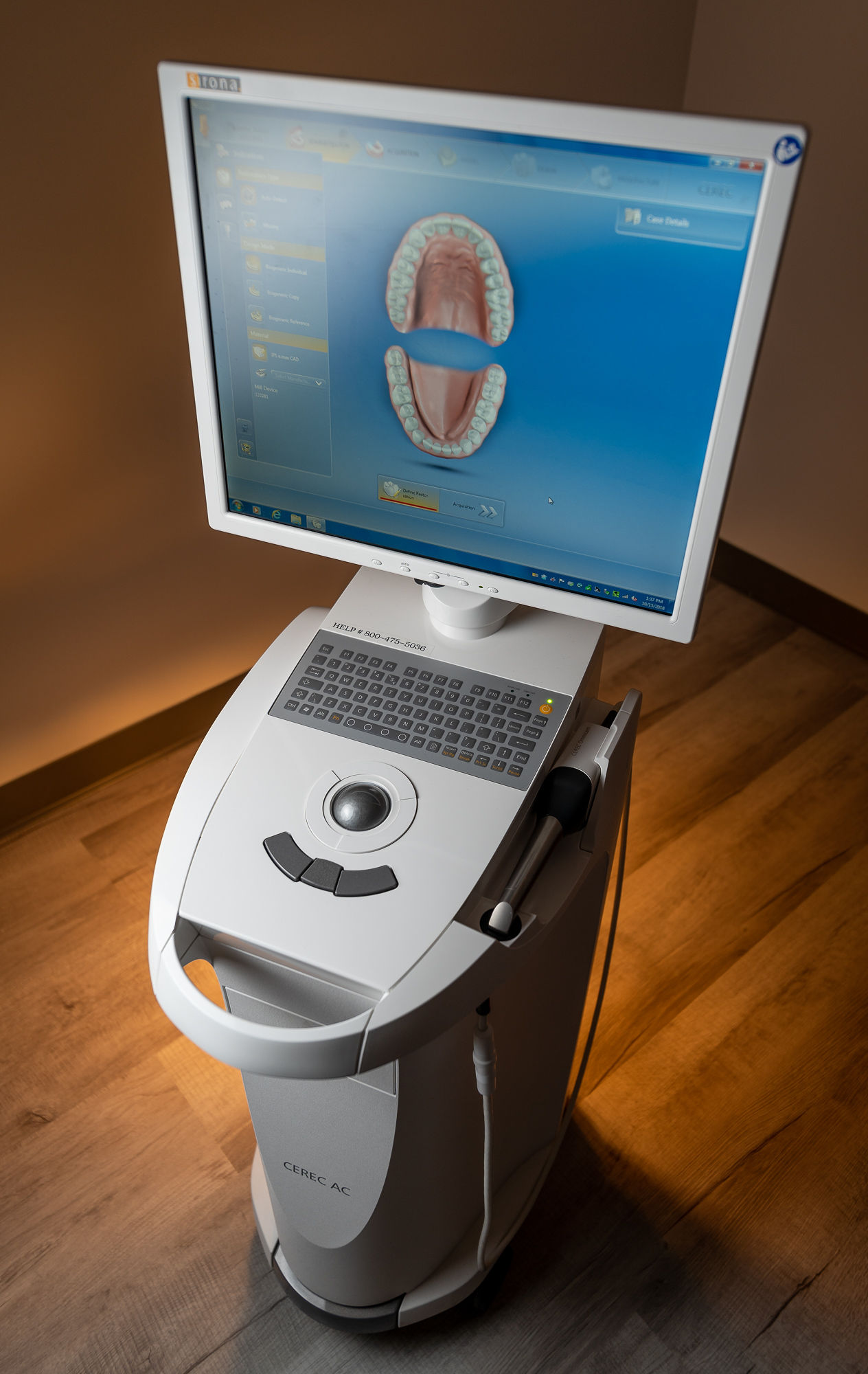 Crowns and Bridges
A Crown is a tooth shaped "cap" that can be made of metal, porcelain or a combination of materials.  They are used to restore the function and appearance of a tooth following root canal therapy or when the structure of a tooth has become compromised by a large cavity or fracture.
A Bridge, sometimes called a fixed partial denture, is a series of fused crowns used to replace one or more missing teeth.  They can be attached to your existing teeth or over implants.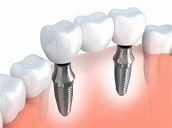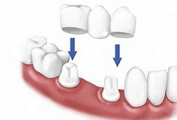 CEREC® Restorations
CEREC®  by Sirona Dental Systems is a system for the fabrication of all ceramic dental restorations in one office visit.  With this system, you can be in and out in a single visit with a permanent, all ceramic crown, onlay, inlay or veneer! For you, the patient, this means less time out of your hectic schedule for dental care.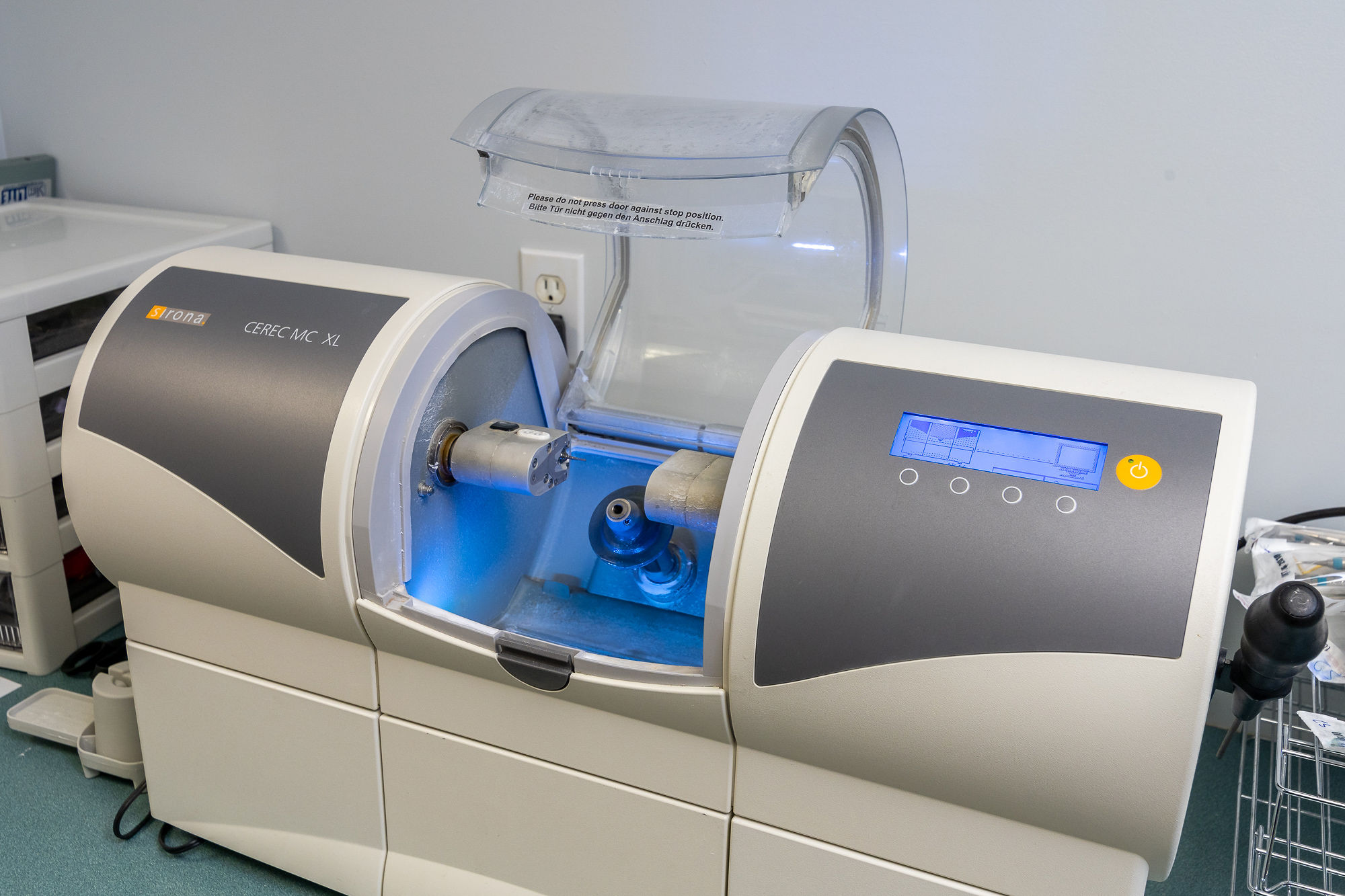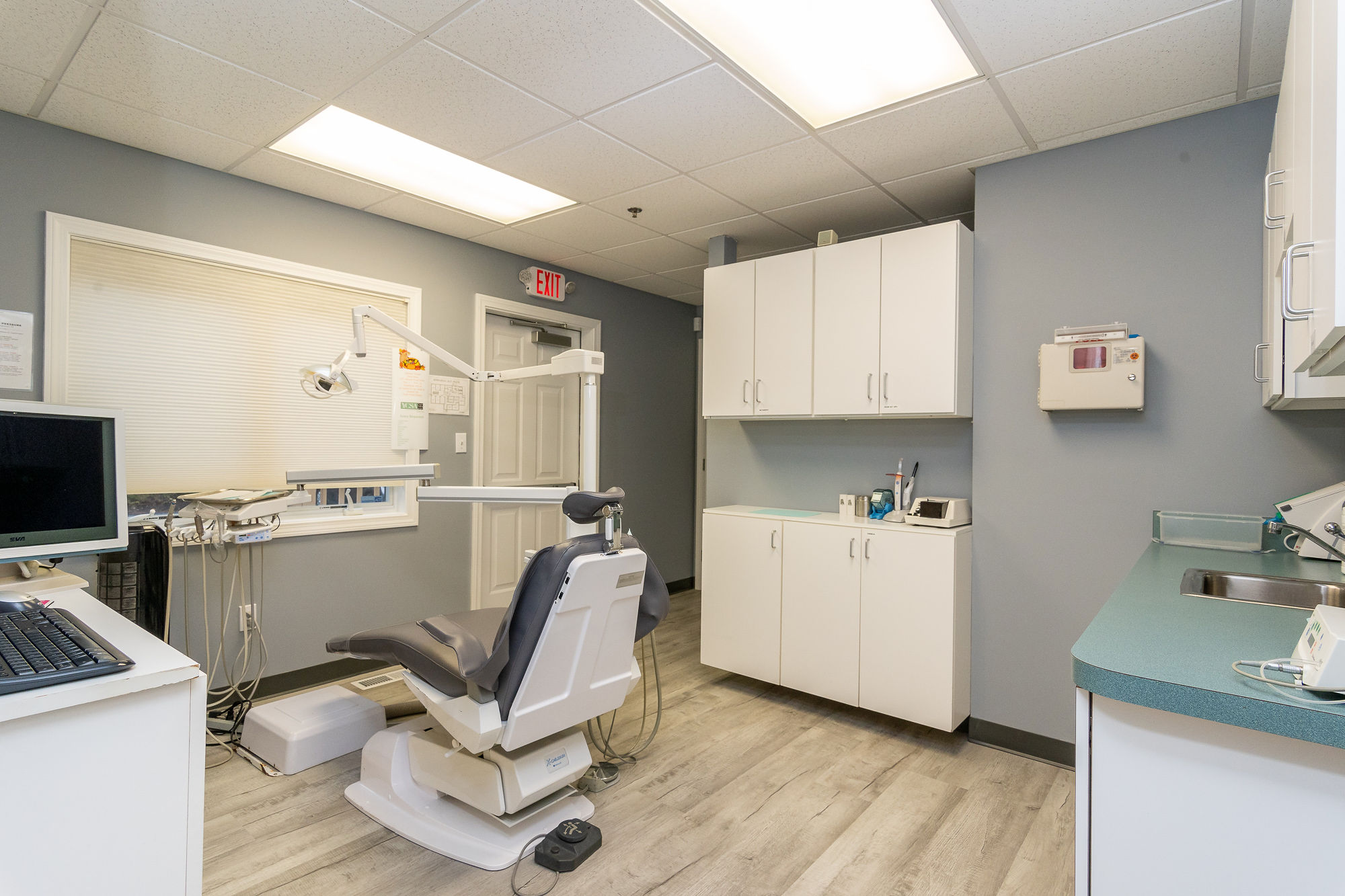 Implants
If you are looking for a way to replace one or more missing teeth that is most similar to your natural teeth, an implant may be the solution you are looking for.  Dental implants are small, sturdy titanium posts, that act as the root structure would for a natural tooth.  A dental implant is placed into your upper or lower jaw bone.  After the bone has grown around the implant, implants can hold a crown, bridge or over-denture just like roots hold natural teeth in place.  Implants are very durable and can last a lifetime.  They require the same maintenance as natural teeth:  this includes brushing, flossing and regular dental check-ups.  Imagine a confident natural looking smile that could be yours!
Dentures
Dentures are artificial teeth set into a framework that rests on your gums.  Dentures are used to replace ether a full or partial set of missing teeth.  They can be an important part of maintaining your dental health.
The framework is custom fit to your mouth and due to the fact that changes in your mouth occur, a denture will need to be checked and re-fitted periodically.  They also require general maintenance and care.  You will also still need to brush any remaining teeth as well as your gums, palate and tongue with a soft bristled toothbrush after every meal and before going to sleep.